Contact the Trustees
Phone: 015394 33135
Email: andy.clark@live.com
Post: Adam Clark Memorial Trust, Stephen How, Skelwith Bridge, Ambleside, Cumbria, LA22 9NP
Volunteering
Volunteers welcome in all capacities from fundraising to practical work on the land. Dont hesitate to get in touch!
How to make a Donation
Donations are welcomed by cheque. You can also help us raise funds by registering for Gift Aid.
Please make cheques payable to the Adam Clark Memorial Trust and send to Adam Clark Memorial Trust, Stephen How, Skelwith Bridge, Ambleside, Cumbria, LA22 9NP.

We aim to help introduce the importance of nuturing all aspects of the environment to young people. Your donations will make a real difference.
Other useful links
Windermere School
www.windermereschool.co.uk
The British Dyslexia Association
www.bdadyslexia.org.uk
Skill
www.skill.org.uk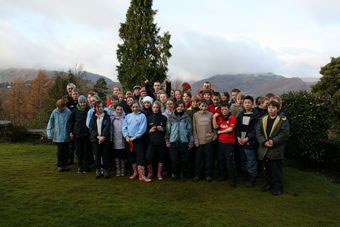 Thanks
The Adam Clark Memorial Trust would like to thank all that have given donations and support in all manner of ways.
We would particulary like to thank the following organisations and people for their support for the Trust:
NASUWT The teachers union
www.nasuwt.org.uk
Cumbria Wildlife Trust
www.cumbriawildlifetrust.org.uk
Sally Beamish - Head Gardener at Brantwood
www.brantwood.org.uk
James Pass - For this fantastic website
www.redmungo.co.uk
Chris Clark - Design of the Trust logo
www2.clikpic.com/faceandpaste/index.html
Ron & Audrey Odell for arranging the hosting for the website